Chambersburg Country Club features 2 Har-Tru tennis courts, 1 hard surface tennis court & the area's only outdoor pickleball courts (4). Complete with ample overhead lighting for night time action, the four courts make it easy to get in a match on your schedule. There is never a problem getting a court & reservations are almost never required.
Tennis Schedule :
Tennis Offerings
Tuesday/ Thursday:
8-9am Adult Cardio Tennis ($20)
9-10am Adult Tennis Drills ($20)
11am-12pm juniors Tennis Class ($20)
Saturday:
10-11am Learn to play ($20)
Tennis lessons upon request:
Monday, Wednesday, Friday 11am-12pm, 1-3pm ($25 ½ hr/ $50 hr)
Questions email This email address is being protected from spambots. You need JavaScript enabled to view it.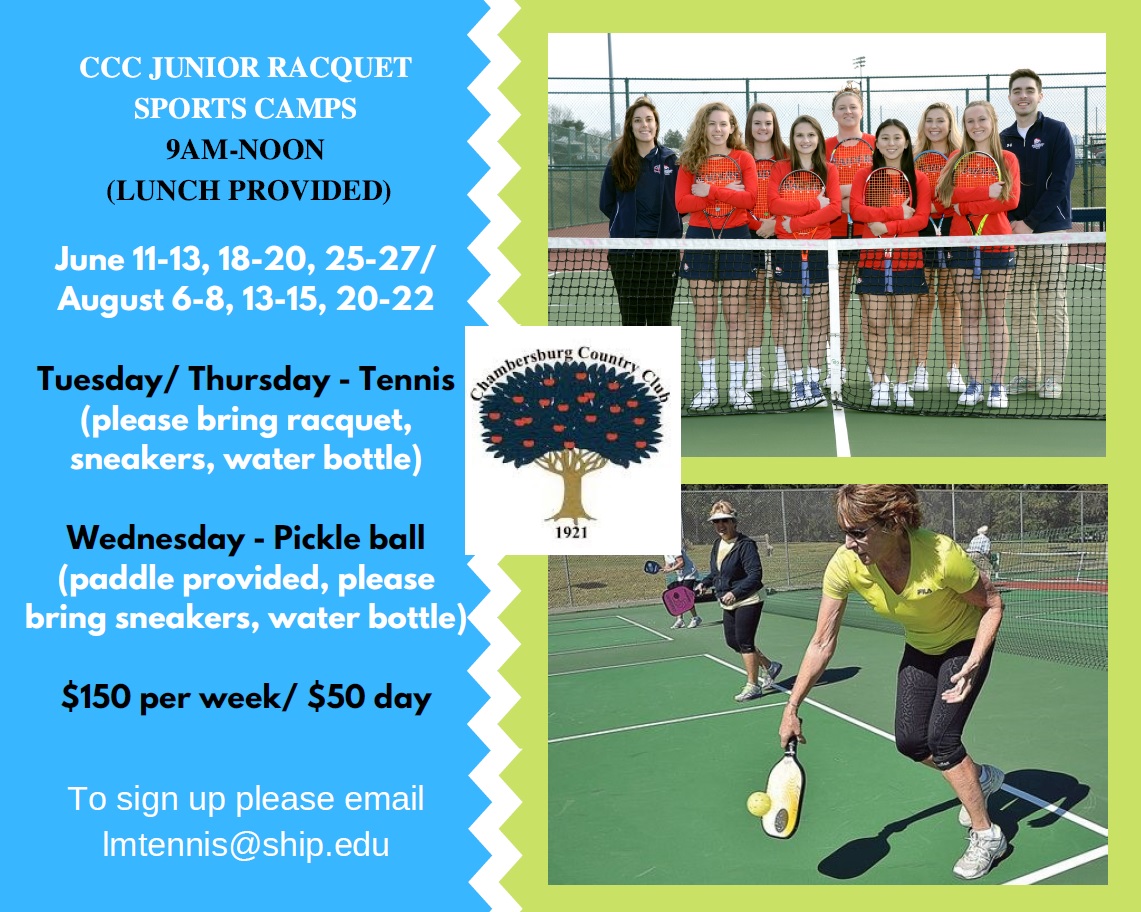 To register for play during scheduled times click here
Please see our page for Pickleball as well, by clicking "Pickleball" in the top Menu.