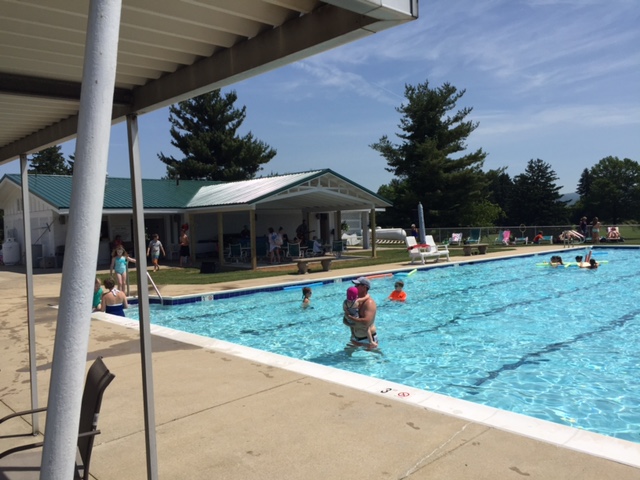 Our swimming facilities have been completely renovated in recent years; including resurfacing of the pool structure, including new plaster, coping stones make, or facility the newest in the area. Additionally, the pool house has been expanded to feature outdoor seating for 40, including a service bar with DIRECTV and a full-service kitchen.
Our family-friendly swimming pool is scheduled to be open from Memorial Day through Labor Day. The Swimming Pool is a great place for the family to spend a summer afternoon. Complete with a bathhouse, snack bar, kiddie pool, diving board, and sandbox there are activities to keep everyone in the family busy. The instructional program is unlike any other in Franklin County. Mark & his team of qualified lifeguards run a full schedule of private lessons, camps, and swim team practices throughout the summer.
The pool opens on the Saturday before Memorial Day and will be in operation, weather permitting, through Labor Day.
---
Join our lifeguard team in 2022!

Lifeguard_Certification Course_Flyer.pdf
---
Download our Pool Brochure & Private Rental Information

Pool_Brochure_2022.pdf
Download our Pool Cafe Menu

2021_Pool_Menu.pdf
Pool Hours - Opening May 28, 2022
7 Days a Week: 11 am — 8 pm
---
Learn to Swim Program
Download Brochure:

Swimming_Lessons_Information_2022.pdf
Member Lap Swimming:

Lap_Swimming_2021.png
Swim Lesson Registration: Click Here to Submit
---
Non-Member Swim Lessons
Pay online by clicking the button below.